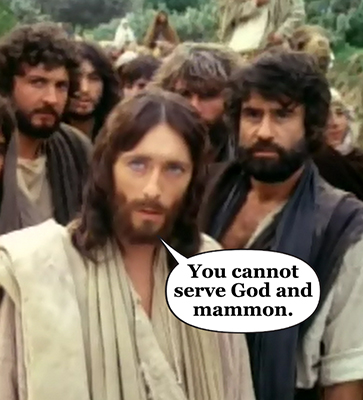 One of the more striking and perhaps perplexing things that Jesus said was this: "No man can serve two masters for he will either hate the one and love the other or else he will hold to the one and despise the other. You cannot serve God and Mammon." (Matthew 6:24) Determining how that plays out in the life of each individual has been a huge question for Christians through the centuries.
Examples in the four Gospels are numerous. Jesus said to the fishermen Peter and Andrew, "Follow me and I will make you fishers of men." The Bible goes on to say, "And immediately they left their nets and followed him." (Matthew 4:19 & 20)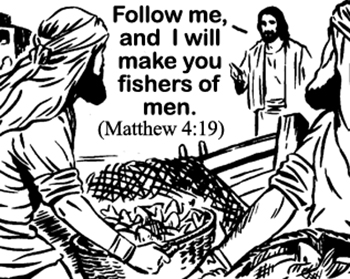 Matthew the tax collector is another example. "And as Jesus passed forth from there, he saw a man named Matthew, sitting at the receipt of custom: and he said unto him, Follow me. And he arose, and followed him." (Matthew 9:9)
Of course there are those who will rightly say that Jesus didn't say that to everyone. But it might surprise you to see how many He did say that to. It is clear, though, that the concept of serving God, being a true follower and disciple is what the Bible has taught from beginning to end. God told Moses to say to Pharaoh, "Let my people go, that they may serve me." (Exodus 8:1)
But what does that mean? How can we serve God? Are we serving God as we go about our secular employment? The daily "affairs of this life"?  (II Tim 2:4) In the history of Christianity, there was a time when a very large number of people were in what was considered Christian service. The lived in monasteries, abbeys and various religious houses throughout Europe. It got to where these religious orders owned as much as 30% of the land of some nations.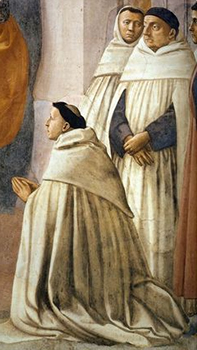 They accrued vast wealth in obligatory tithes and enforced offerings which all levels of society felt impelled to pay to these vast numbers who were ostensibly "serving God".
And some of them were. They, some of them, ministered to the poor and did other things such as offering prayers or works of righteousness. But it got to where it was increasingly obvious that so many were just living off the fat of the land, laying a heavy yoke of religious bondage and servitude on society while doing little or nothing to serve God or man.
Actually, the place I'm writing this in was once a rectory of a Catholic church in Normandy, France, built in 1760. But at the time of the French Revolution, this property was seized by the government from the church and turned over for secular uses.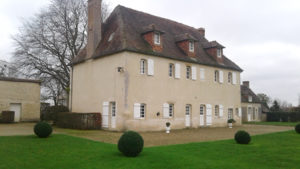 This kind of thing had been going on in fits and starts since the 1500's throughout Europe when kings and governments increasingly saw many if not most religious orders (those who said they were serving God) as being not much more than leeches on the body politic, neither truly serving God or rendering much of any service to mankind.
With Protestantism and the Reformation, the whole concept of serving God swung radically the other direction. Martin Luther said that one could faithfully and adequately serve God as a cook or plowman. And that to this day is the prevailing view of those whose roots are in Protestant Christianity.
But how about now? It's pretty well known in modern Christian circles throughout the world that spiritual and moral darkness has precipitously increased in the lifetimes of many of us. It's increasingly difficult to be "unequally yoked together with unbelievers" (II Corinthians 6:14). Very many are forced to compromise and even renounce their Christian convictions in their workplace in order to conform to the mores of "post-Christian" society throughout the Western world. Or simply hold their job. Millions are finding they must put their children in Christian schools or home school them in order to preserve some atmosphere of Godliness that their children can be safe in.
And I feel this trend is only likely to increase and accelerate. I'm still of the opinion that what Jesus said is true when He told His disciples just before His crucifixion, "I go to prepare a place for you. And if I go, I will come again and receive you unto myself." (John 14:2 & 3) That Jesus said He would return to this world at the end of this age is indisputable.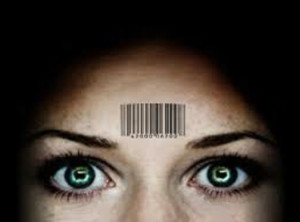 And it says in the Bible that in the times just before His return, that a worldwide economic system will be in place so that "no man might buy or sell except for those who had a mark in their hand or forehead". (Revelation 13:17) The choice between serving God or Mammon is already becoming increasingly stark. And in the future to come, believers worldwide will literally have to choose the satanic world government to come or to throw their trust utterly on the Lord and to serve Him only.
I feel there's a strong stirring in the body of Christ worldwide. So many sense that modern Christianity is insufficient for present times and certainly so for times to come. One of the most glaring deficiencies is how individual Christians are not being challenged or prepared to truly serve God in the way Christ taught and the way the early Christians lived.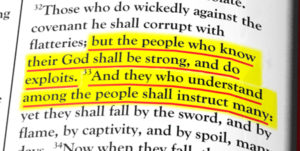 If there is any happy ending to this post, it could be that I do feel the Bible indicates that in the prophetic endtime future, there will be a called out, vibrant, fruitful body of Christian believers who'll stand up as some of God's strongest witnesses in the world's darkest time. "The people who do know their God shall be strong and do exploits. And they that understand among the people shall instruct many." (Daniel 11:32&33)