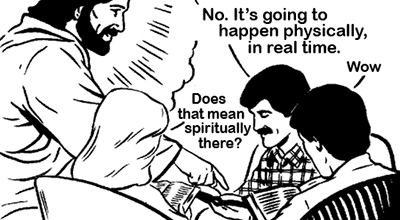 Sometimes things really are simple. So it might sound complicated if I write something about spiritualizing prophecy. Isn't prophecy by definition spiritual? Doesn't the prophecy we study come from the Spirit of God? Of course.
So I'll explain. What I mean when I speak against what I've called "spiritualizing prophecy" is when someone spiritualizes what in the Scriptures is referring to a specific event that will happen in the physical, real-time world. But some prefer a spiritualized application instead of it being literally fulfilled, physically.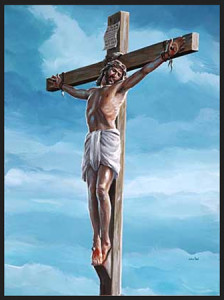 Jesus didn't come spiritually, died on the cross spiritually and was raised from the dead spiritually. It happened in the real-time, physical world. Israel didn't suffer 70 years of captivity and then return to their country spiritually; it happened physically. So you get the idea and where I'm coming from.
But if you keep up with prophetic studies, you're probably aware of how this tendency to spiritualize prophecies that most take as physical events to come is are major trend among some followers of prophecy. In the last year I had a talk with a dear friend, one who has led many souls to the Lord, who told me with passion that we are now presently living in the Kingdom of God on earth, that since Jesus now rules, this is the Millennial Kingdom to come, right now on this earth. I could have gotten mad at this view my friend had. But mostly it just astounded and saddened me that the Christianity they now hang out with could be so beclouded by thinking this present hellish existence on this earth is the literal Millennial Kingdom of Christ.
But, as often happens, it gets worse. This morning I was reading an article and it came to my attention again the current doctrine that the primary elements of the endtime picture that was taught and believed by the Early Church are actually all to be spiritualized. We are told, "There will be no Antichrist as is told us in Revelation 13, II Thessalonians 2, Daniel 7 and many other places. We are the antichrist; we are the son of perdition". Indeed, strong delusion gathers pace as a rolling poisonous fog across the world.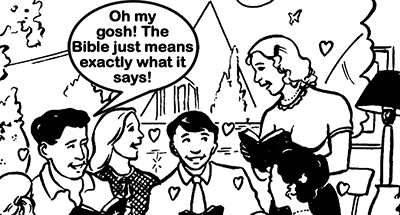 I try to keep my blog posts short and to the point since in our world today, people are often in a hurry and don't or won't have time to read some long-winded, detailed diatribe. But I can just tell you, in the history of prophetic interpretation and even in the history of Biblical interpretation in general, this method of over spiritualization has been a bane for those looking to understand God's Word. In recent centuries, there's been a strong turn towards what is considered to be the best way to take God's Word: at face value. And if it seems from a simple reading to be saying something simple, then that's usually the best way to take it, unless it's clearly pointing otherwise.
When we read of the "woman clothed with the sun and the moon under her feet" in Revelation 12, then we can be pretty confident in looking for some spiritual meaning there. But when chapter after chapter and book after book, stretching over centuries point towards a time of great trouble immediately preceding the coming of the Lord to establish God's Kingdom on earth, we do ourselves and Him no service by endeavoring to spiritualize the whole thing. Nor do we build on solid ground when we spiritualize the Antichrist of the final end days or what the Bible says he will do.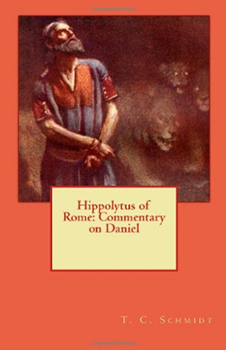 For example, Paul in II Thessalonians chapter 2 was trying to give a specific warning of something that he knew would come to pass before the second coming of Jesus. That is, that the Antichrist will "sit in the temple of God, showing himself that he is God." (II Thes. 2:4) It doesn't get much plainer than that. The Early Church fathers were not confused about this and taught it as an event to come, just as it is most easily understand in the passage. If you have any questions about that, get a copy of "Hippolytus of Rome's Commentary on Daniel", written around 211 AD. It's as clear as can be how he saw that event to come from his Early Church vantage point.
But there are plenty today who tell us that this is all to be spiritualized. "WE are the temple!" they say. Well, yes, in other places that spiritual analogy has been made. Paul told the Corinthians, "You are the temple of God and the Spirit of God dwells in you." (I Corinthians 3:16) But that's not at all what he's talking about in his writings in II Thessalonians. Paul is referring back to what was shown to the prophet Daniel some 600 years  earlier, the same prophet Daniel that Jesus Himself referred us to when He was asked about the endtime, going on to say to His disciples, "whoso reads, let him understand." (Matthew 24:15)
I feel that to spiritualize key elements of the prophetic endtime picture is doing a great disservice to the Word of God and to the people of God. Jesus Christ came in the flesh, was buried and "rose again the third day, according to Scripture."  (I Corinthians 15:4) According to the same Scriptures, a number of very key prophetic events are going to happen in real-time, on the earth, before His return. "Be not deceived".