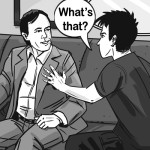 Some of the things I've done or experienced in my life as a missionary would probably be seen by some people as virtually foolish and even a bad testimony. I wrote about "It's a gun, isn't it?" and how the Lord protected me and my friend with 5 drunken east European miners in our train car on a Saturday night. But we were traveling on a mission for the Lord, trying to go forward for Him.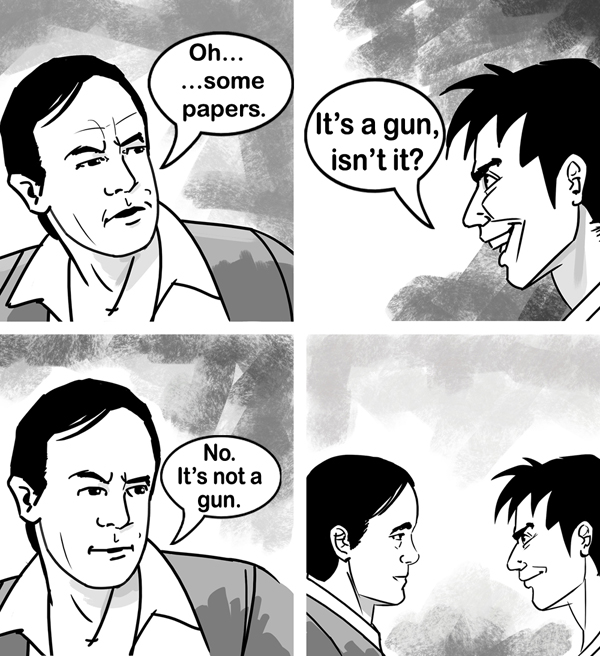 I can tell you of another time, perhaps more miraculous, while also probably more of a testimony of my youthful zeal but without wisdom, which the Lord forgave and seemingly blessed anyway.
I'd been married a little over a year and my Norwegian wife and I were desperate to leave Stockholm, Sweden, where our first son had been born, and to somehow get ourselves to Vienna, Austria, where we both strongly felt that God was leading us. We felt called to the then-Communist lands of eastern Europe. And to get ahead of the story a little, we did ultimately get to Vienna and had nearly 6 wonderful years there as we aimed with other young missionaries back then to reach the be-darkened people "behind the Iron Curtain", as it was called then.
But before we ever got there, I'll tell you of a story of God's infinite mercy and provision, in spite of our zealous inexperience and almost foolhardy attempts to obey Him and go forward.
It was barely spring in the Stockholm, Sweden. My wife and I were desperate to move on from there, towards what we hoped would be an "open door" (I Corinthians 16:9) to Vienna, Austria, almost 1800 kilometers (1100 miles) to the south. Our first move was to get ourselves back over to Norway, my wife's home country. We believed in "living by faith", that is trusting God to "supply all our needs according to His riches in glory" (Philippians 4:19)  if we were "seeking first His Kingdom" (Matthew 6:33).  A solidly Biblical belief but certainly not one you'll hear taught from most churches.
Here comes the hard part. You're gonna think this is really "out there". We were desperate and believed the Lord wanted us to go forward in our faith and obedience to Him. We had very little money at that time so we decided to "hitchhike" from Stockholm to Oslo, Norway in early spring. This was somewhat more normal back then, not as dangerous as it is nowadays and somewhat more acceptable. Still, we had our 2 month old son with us so it was still pretty close to foolhardy. And it's not like there's some 500 kilometer (300 mile) super highway between Stockholm and Oslo.
The first evening my former wife and I were at a highway rest stop, not actually too far from Stockholm. We'd made very little progress in hitchhiking, had virtually no money and we were eating a plate of French fries, praying together, reading our Bibles together and  were pretty desperate.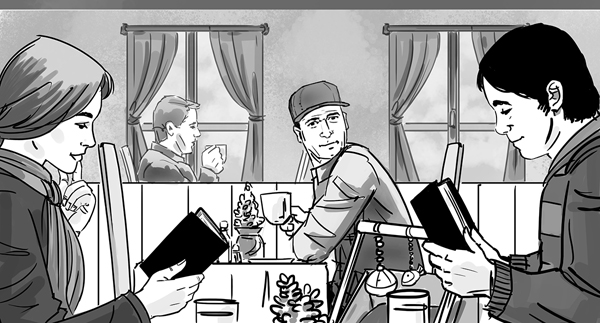 To make a long story short, we saw a man looking at us from across the restaurant who seemed to be a truck driver. As he left to go out to his truck, my wife went out to talk to him and ask if he was driving to Norway to see if we could get a ride. (I didn't speak the language there at that time.)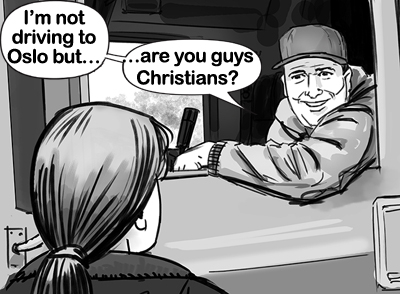 The man was already in his truck by the time my wife got there. He said that, no, he wasn't driving to Oslo. But then he said, "Are you guys Christians?" Perhaps that was slightly more normal back then in that part of the world than it is now. But still, it was a very unusual question to have a stranger ask in Sweden. He'd seen us praying and reading our Bibles in the restaurant.
So my wife said that we were and he asked, "Well, do you need help?" She explained our situation and he then helped with a generous donation. This made it possible for us to have a normal meal there as well as to pay for a room to stay at an adjoining motel over night.
The next day, we were able to hitchhike, in fits and starts, across Sweden to Norway and Oslo, to friends and loved ones where we grew in the Lord in those early years of our faith.But, it took another 3 years of travails in Scandinavia before we finally made it to Vienna.
They say, "It takes an impossible situation for God to do a miracle." For us, that was one of the most outstanding and appreciated miracles we ever experienced. Perhaps it was foolhardy for us to "step out on the water" (see Matthew 14:28) like that with a young baby. But the Lord somehow forgave and overlooked our naivety and lack of wisdom and saw instead our desire to go forward for Him.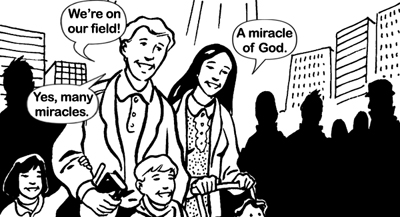 Are you young in the Lord? Are you desperate to follow your faith and what you believe God is calling you to do? I would certainly say, try to have wisdom in what you do. "Wisdom is the principle thing" (Proverbs 4:7). But also, if God is giving you the faith to follow Him and trust that He will provide and supply, I can tell you that He did that for me, in spite of my indiscretions and being pretty much "a fool for Christ" (I Corinthians 4:10).
Your best bet is to truly follow Him, no matter how "crazy" it may seem. If it's truly of Him, He'll reach out His hand and get you across to the other side, no matter what outlandish way He has to do it. Like He did for me, my wife and little boy so many years ago. God bless you.