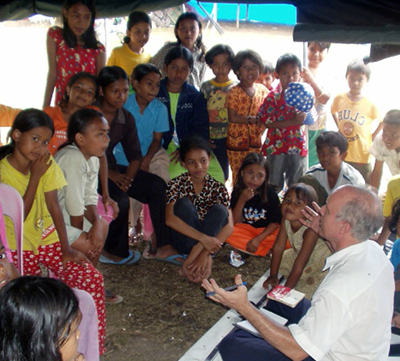 Ten years ago this week was the beginning of perhaps the most heart-wrenching experience I've ever had in ministering to others. You may have read that around this time is the 10th anniversary of the Asian Tsunami disaster of late 2004. I'd been living in Jakarta, Indonesia for over a year and when the disaster happened, we quickly found that the worst hit area was Aceh Provence at the northwest tip of Indonesian.
Those of us who were working in Jakarta at the time knew almost immediately that some of us had to go the disaster area to do what we could. After much prayer, a team of four of us left for the capital of the province, Banda Aceh. The city had suffered the death of 155,000 people. Below I'll add parts of a newsletter I sent to friends from Banda Aceh a few days after we arrived, 10 years ago this week.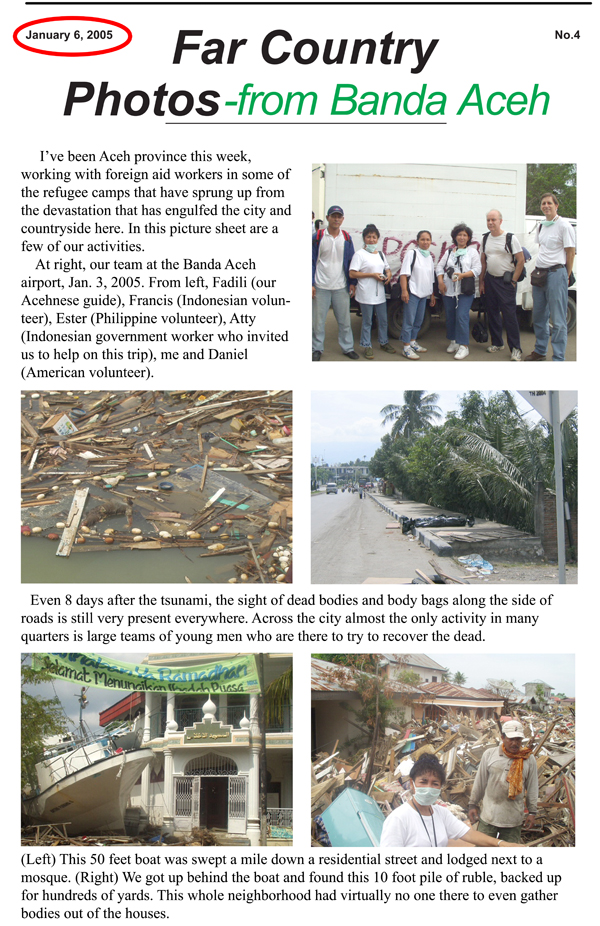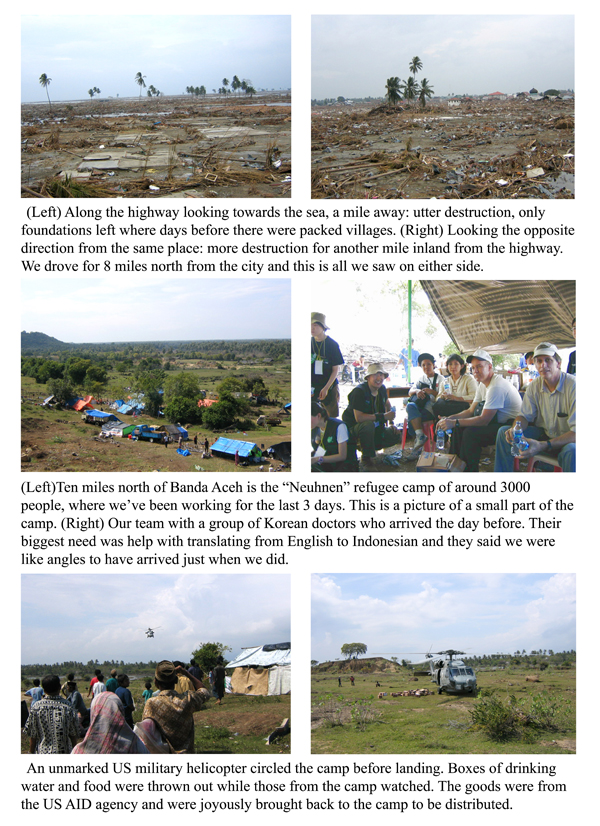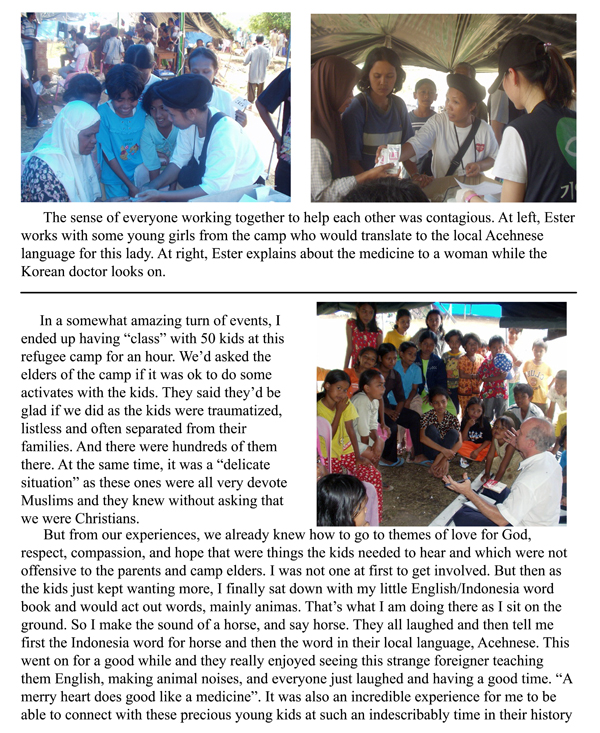 From that time in Banda Aceh, I made a 30 minute video of my experiences there that week in those camps and in other parts of the city. One thought I came away with from that time was what the famous lines from the Bible say: "Love never fails." In spite of ethnic, geographic and even religious differences, love, the Love of God in this instance, made it so that people could work together to help each other in such a devastating tragedy. It changed my life to be a part of that and to see the Love of God in such a miraculous way. Below is the video of that time.