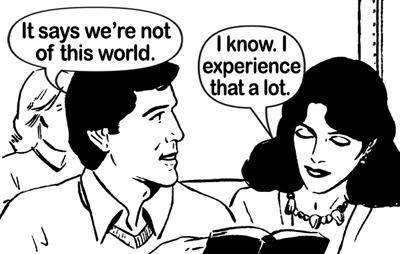 I'm an astronaut but I am not an alien. Let me explain. In a sense the first Christians were called to be astronauts, other-worldly citizens of a world to come. Not aliens, but no longer really earthlings either.
But many Christians today just fly kites. Some fly little Cessna's, a few fly airliners and can carry God's people from one place to the other. Even fewer are in God's army air corps, really fighters in the battles of the Lord. They fly military aircraft at 50,000 feet. And a very few actually get all the way into space; they escape the gravity of this planet and our world.
You can hear it in the way people talk. I know someone at church. I can tell she is a pilot. She has the demeanor of a millionaires' wife. But she talks in the first personal and sincerely about persecution.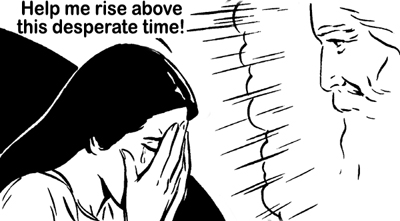 How many American Christians can talk convincingly and passionately about suffering persecution? Usually it's only a very few who somehow have the marks of Christ upon them; they have somehow stood up, stood out and suffered for His name personally.
This person I know is like that, that's what made me first notice her. She has a good degree from a top university. But she struggles to find a job in a city where there is virtually no unemployment. She is personable and speaks several languages. What could be wrong? She is "over qualified", they say.
But actually, it's worse than that. She belongs to God. God is opening and closing doors. She is "in the world but not of it" (John 15:19). She is a child of the King, more than a child of this world. So God is somehow staying very involved in her life. At a time when she should be basking in all the glory of man, have a trophy husband, a SUV and a mansion by the lake, she struggles and has been struggling for a while now.
But she's cheerful. She is keeping the faith and taking care of herself, expecting God to do a miracle when for a worldly woman, the doors of this present world would have already opened for her. But God is keeping them shut for her, it seems.
Like the verse says, "God having provided some better thing for us." (Hebrews 11:40) Since she is not of the world, these normal things are more difficult, doubtless because God Himself is leading her by a way not known.
We are "strangers and pilgrims on the earth". (Hebrews 11:13) It's interesting to meet others who fly the friendly skies of God Himself, the heavenly realms, who rise above the mundane "course of this world" (Ephesians 2:2) and are willing to "suffer affliction with the people of God, rather than to enjoy the pleasures of sin for a season". (Hebrews 11:25)
I hardly know this person. But I recognize in her a kindred spirit, a sister in the Lord and not only that, but a person who's suffered for her commitment to Him and has suffered personal lose for her faith and discipleship. I was giving a talk in Sunday school recently about witnessing and I talked about passing out tracts. She was the only one in class who pulled a tract out of her purse. She keeps those there so she can pass them on to people she witnesses to.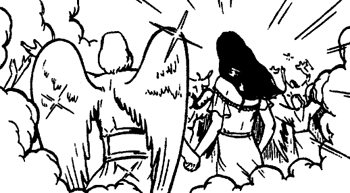 It's not a very big herd of folks like this, precious little and precious few. She and I are just passing acquaintances. But I recognize in her that she flies the skies of the Spirit and that a crown awaits her at the end of her flight and this life we live now.
Have you seen enough to know that "the course of this world" (Ephesians 2:2) is not for you? And you're trying to get airborne? Trying to break out of the gravity of this old world? To get away from the pull of this planet and to rise into the heavenlies? You've got to start somewhere. "Go fly a kite". "Oh that I had wings like a dove! for then would I fly away, and be at rest." (Psalm 55:6)
It's going to cost you. Maybe you already feel a little different from the norm. But if you aim for the heavens, many will really think you are strange. Maybe you won't fit in, or even be able to find a job, like my friend. But you'll know heights of knowledge, experience, otherworldliness and intimacy with the Lord that will be more than anything you've ever experienced before. There are not very many of us right now. But we can begin to recognize each other in a crowd after a while, just by the way we talk and how we talk about life. "The Spirit bears witness with our spirit that we are the children of God." (Romans 8:16)
Ultimately, "the kingdoms of this world will become the kingdoms of our Lord and His Christ". (Revelation 11:15) A few of us are already getting ready for this. For people of this world, we can almost seem like aliens. But we're not; we're astronauts.