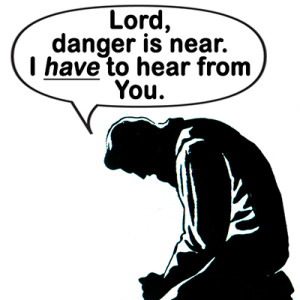 Last month I was in a situation where it was desperately important that I heard from God right then. My friend and I were driving the next morning to visit a school in Reyhanli, Turkey, about 200 meters from the border with Syria. I wrote about this visit in my blog post "Visiting Syria part 1".
But we were realistic enough to know that real danger was possible. We'd phoned ahead to several ones who knew the situation and were involved and they all said that it was safe to make the trip. But in the final analysis, as believers in God and in Jesus, the most important guidance and green light, or red, needed to come from Him.
So we really prayed. And for both of us we just kept getting the witness of the Spirit in our hearts and Bible verses that it was His Will that we go, verses like "When He puts forth His sheep, He goes before them". (John 10:4) And "My presence shall go with you, and I will give you rest." (Exodus 33:14)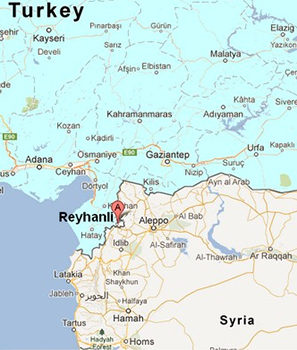 We took these from the Lord and we made the trip. Of course we were aware that the radical religionists right across the border in Syria would gladly pay a very large bounty for someone to kidnap us and turn us over to them. So we were keeping a good watch out on our way there for any funny business. But it all went really well and there was miraculous protection and blessing.
It reminds me of another situation, almost exactly 10 years earlier, when I was in Jakarta, Indonesia, immediately after one of the worst natural disasters of the last hundred years when the Asia Tsunami swept across the Indian Ocean.
The city that suffered the worst was Banda Aceh, the capital of Aceh province on the northern tip of Sumatra. The friends who I was working with at the time in Jakarta knew immediately that some of us would have to go there to help. And I knew strongly in my heart that one of the first ones who needed to go was me.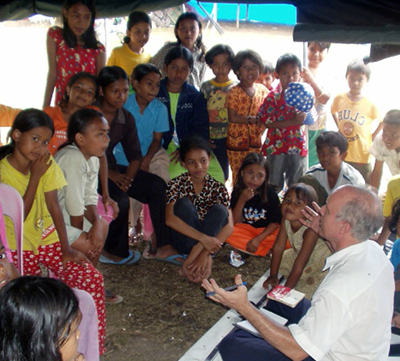 But this was again a place where very serious, life and death prayer was a necessity. Probably there was more danger in this recent trip to the Syrian border. But in going to Banda Aceh, we were going to be faced with over 150,000 dead who were still left to be found, bagged up and carried off to mass burial grounds.
The infrastructure of the city of 450,000 was virtually gone. The fact that it was one of the strictest Muslim parts of Indonesia didn't seem to be as big a deal as just the overall danger of aftershocks, extreme living conditions and would we be able to live with the shock to our emotions that all the devastation had wrought? It was a time when we needed to be certain we were in the will of God; otherwise it would be extremely unwise to go there.
But also in that situation the Lord came through clearly and blessed our time there immensely. Here's a newsletter I sent to friends while I was in Banda Aceh 10 years ago, called  "With Muslims in Tragedy". God hears all our prayers, including the simple little ones that we often pray throughout the day. But at times we must be desperate and get answers from Him, sometimes as a matter of life and death.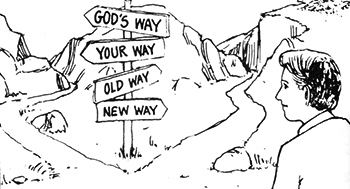 I'm thinking about this a lot currently as I'm at something of a personal crossroads. I'm facing some decisions involved with possibly pulling up roots and going to a new country I've very seldom ever been in before, more or less starting out from scratch in what would be a major change of direction and a completely new chapter in my life.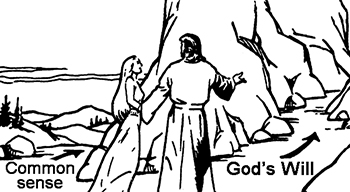 I really need to know what God's will is. Like Paul said, "Be not unwise, but understanding what the will of the Lord is." (Ephesian 5:17) Common sense doesn't help a lot in these situations. Common sense would not have agreed with the trip to Reyhanli, Turkey or the time spent in Banda Aceh. But the life of faith and following the directions from God almost always goes contrary to common sense. "By faith Moses forsook Egypt". (Hebrews 11:27) "Abraham went out not knowing whether he went". (Hebrews 11:8)
For me it's a time I need to know  that I'm on the right track, moving with the flow of His Spirit, having no will of my own and that my thoughts and leadings are of Him. Otherwise it could be a real disaster. Thanks for your prayers for me in these decisions at this time.