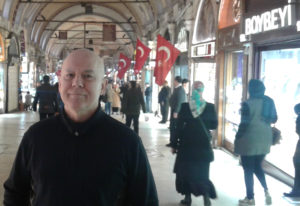 I've just gotten back to my base in Texas from an amazing 4 month mission trip abroad, in Africa and Europe. I left the US in October, mainly to do a series of recordings in languages around Europe of the "Prophecies of Daniel" video series that I've had in English for the last few years. This video series on the prophet Daniel has been an effort to make known to as many people as possible the incredible prophetic truths to be found in God's Word. I'd been planning these foreign language recordings but they were delayed when my mom suddenly passed away back in April and I had to return to the States.
Well, I'll try to be careful with throwing out too many superlative adjectives here but it is tempting. I've already used "amazing" and many other similar words come to mind. What I'll do here is to try to give a little synopsis of what happened on the trip. In some ways it was, and is, a little humbling as the Lord blessed it so much and everything I had in mind to do on the trip worked out. Amazing grace.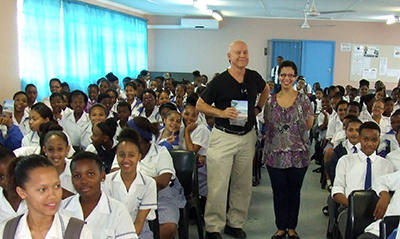 I started out by going to South Africa. I was able to meet two dear friends from my previously years in Europe, both of whom are pouring out their lives and hearts to that needy and precious country and people. Here are two articles I wrote about my time in South Africa, "Working in an HIV Seminar in South Africa" and "They that will not work…"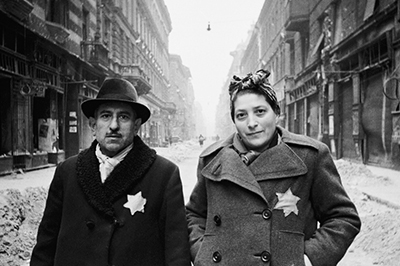 Next, after a brief visit to Norway for the birthday of one of my kids, I traveled to Budapest, Hungary to begin the recordings of the prophecies of Daniel videos. Three were recorded there and I was able to meet again some precious friends from my time in the 90's when I lived in Hungary for 4 years. While there I wrote a blog about some of my friends and their family's experiences during World War II called "Budapest Stories".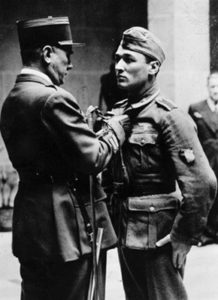 Next was a trip to France to record three videos in French. I stayed with missionary friends in Normandy and it was a visit rich in experiences, not to mention the audio recordings that were done. I wrote two articles there, one about a day trip to the nearby coast where I ended up having a very moving experience after viewing a film of the terrible events that happened there during World War II. It's called "Normandy Landing". I also was able to interview the 92 year old father of my friend there who was a teenaged French commando leader in World War II. That article is "The French Resistance".
Then it was Christmas and I returned to Scandinavia, first to Gothenburg, Sweden where two of my sons live with their mates. After a week there we drove to Norway to have Christmas with my other two kids. My former wife and her husband were there as well and it was a wonderful time to be together with the ones up there, as well as to see my two grandsons.
In January I went to Romania to continue the recordings. It turned out in some ways to be the most difficult leg of my travels but the Lord really came through. For one, the temperature stayed between 22 (-5 Centigrade) and 0 (-18 Centigrade) for nearly the whole 12 days I was there. Also there were 6 trips to the dentist to get two root canals done. But the Lord worked a little miracle and it ended up that 4 videos were recorded in Romanian when it looked like at one point that none would be done.
The last recording work, in Italian, was done in Croatia where  some dear friends have an amazing work they've been doing for years, ministering in the aftermath of the Bosnian war, as well as doing programs for schools and generally lifting the spirits of people in that part of the world. Three videos were done in Italian there. And, an example of how the Lord was leading and protecting, the next morning after the last video was recorded (the 14th video on the trip) my hard drive crashed. What a blessing of the Lord's protection to keep it till after the recordings were done.

The last place I visited in Europe was Istanbul, Turkey for a few days. That in some ways was the most blessed part of my time abroad. Meeting friends there and also some new people for the first time made it so that some things were started which have a very fruitful potential for the near future. Also during my travels in Europe it was possible to record one of the prophecies of Daniel videos in Turkish which I'm really looking forward to see finalized and up on YouTube.
Well, there's more, much more, but it'll have to wait for now. Next for me is several months' work to finalize the 14 videos recorded on the trip and to get them available for viewing. Like I was saying earlier, I've at times been at a loss for words to describe all that happened on the trip, and all that is ahead this year for me, Lord willing and blessing. I do thank the many of you who upheld me in prayer during this time; the Lord has done "exceeding abundantly, above all we can ask or think." (Ephesians 3:20)