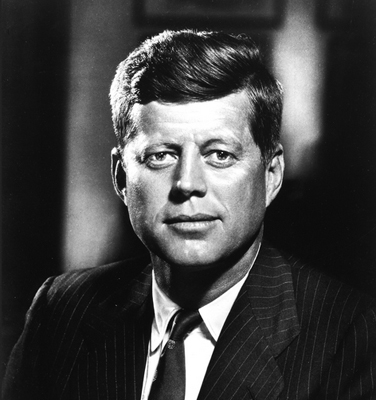 When John Kennedy was killed in Dallas, Texas, I was a young teenager, living 100 miles away. He was a major hero and role model to me and his death had a heavy impact on my heart and life. Later, as the info came out about the details of his death, it seemed clear to me that it was not just a lone gunman who got off some amazingly "lucky" shots. I saw the Zapruder film and from that it seems clear that the shot that killed Kennedy didn't come from the direction of Oswald.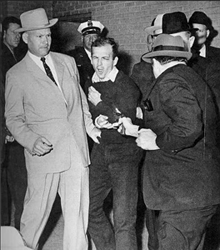 So I guess that makes me a conspiracy theorist. And since that time the whole genre of conspiracy theories has grown to a full industry and major phenomenon of our times.
Some years later I surprisingly came to find out that there actually is a God in heaven, as well as the devil, angels and the whole thing. It in some ways was the climax of a series of shocking, eye-opening experiences that caused me to see the world in a totally different way. And I guess you could say, "Well, if you can believe in conspiracy theories, it's probably easy for you to believe in that God stuff too."
But they are different. Admittedly there are some similarities. Conspiracy theorists see a lot of things going on that most people don't know about. They see unseen forces, organizations and individuals, working behind the scenes to shape the destiny of man to go the direction they want them to. They see entities which want us to view things a certain way, to believe things that aren't true and to basically enslave the human race. Is that all true? I'd say some of it is true and even verifiable to some degree.
But also there's a difference. From my experience, conspiracy theorists seem to get mad a lot and there's virtually no stopping place at where they will see "them" at work. Everything that happens is somehow not as it seems. "They" are active, everywhere and just about to take over our lives, our nation and our world.
What I don't find in conspiracy theory is answers. There's fear, there's what is said to be a revelation of what is real, but there really isn't much offered to alleviate all this. Also I feel that following a strong, steady line of conspiracy theory doctrine will come to make someone rather paranoid overall, distrustful, cynical and afraid of virtually everyone, even their best friends.
It reminds me of the verse in II Timothy, "God has not given us a spirit of fear, but of power and of love and of a sound mind." (II Timothy 1:7) I came out of a lot of atheist, worldly darkness and that verse was like a promise I held on to for years that the Lord would create in me a "sound mind", not burdened with confusion, fears and misunderstand.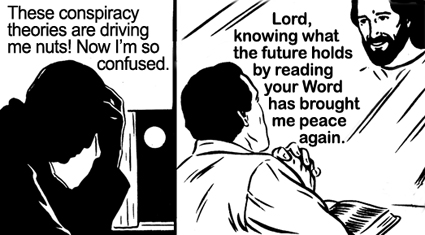 That's another good verse that could be applied to conspiracy theories" "God is not the author of confusion, but of peace." (I Corinthians 14:33) I guess in some ways it is good what those folks do since so many people walk in such dullness and blindness. Conspiracy theorists might wake some of those ones up that there's some serious stuff going on and that common people are being deceived daily on a massive scale.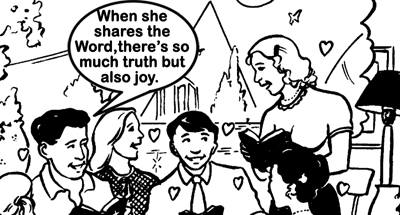 But this is all really different from what the study of Bible prophecy does. Bible prophecy not only exposes the systems and evils of man, which has been around for millennia, but it gives clear answers about what the solution is that God Himself has provided and is in the process of bringing to pass. Bible prophecy is a real eye opener. But it doesn't carry that "spirit of fear", as well as confusion that so often seems to accompany conspiracy theory teaching.
So I suppose those who avidly follow conspiracy theories might be woken up somewhat to the depth of evil in the world and shaken somewhat out of the general stupor that is upon so much of mankind. But then what?
God told Jeremiah that he was ordained to "root out, pull down, destroy, throw down" (Jeremiah 1:10) Conspiracy theory does that, sort of a general deconstruction of almost everything. But then God told Jeremiah two more things he was to do, "to build and to plant" (Jeremiah 1:10) I haven't seen any way that conspiracy theory builds and plants. But Bible prophecy does. It tells how bad it is and how bad it will still get. But then it tells of God's solution and the happy ending to all this mess that He will bring in His coming Kingdom on earth.
I suppose one of the greatest witnesses of one of the greatest miracles on earth was the Apostle Peter. The Bible says he was there when Jesus was transformed on the mountain into His glory and shined like the sun in front of 3 of His disciples. And God the Father spoke to them as well. Peter said of this experience, "For we have not followed cunningly devised fables but were eyewitnesses of the majesty of Jesus Christ. For He received honor and glory from God the Father, when there came a voice from the excellent glory, "This is My beloved Son, in whom I am well pleased." And we heard this voice from Heaven, being with Him in the holy mountain." (II Peter 1:16-18)
But then Peter goes on to say an amazing thing. He tells us of something that's even greater than what he personally saw with his eyes and heard with his ears. Here's what he says next. "We also have a more sure Word of prophecy, to which you do well to take heed, as to a light that shines in a dark place, until the day dawns and the Daystar arises in your hearts. Knowing this first, that no prophecy of the Scripture came into being of its own private interpretation. For prophecy didn't come in old time by the will of man, but holy men of God spoke as they were moved by the Holy Spirit." (II Peter 1:19-21)
Peter says that the prophecies of the Word of God are more sure than even what he personal saw and heard at perhaps one of the most seminal moments in his life. That's good truth for us today when we are at times "tossed and fro and carried about by every wind of doctrine" (Ephesians 4:14), by conspiracy theories with their adjacent fears and uncertainties. For believers in God and in Christ, we have a "more sure word of prophecy." (II Peter 1:19)