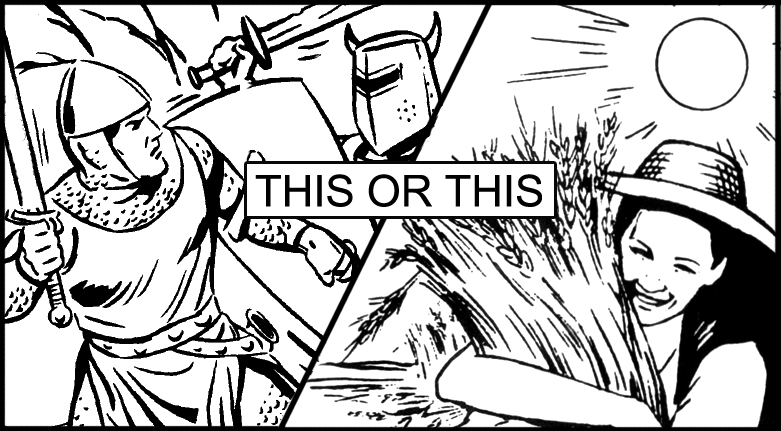 So many of us know that we need to "fight the good fight of faith" (I Tim. 6:12). We heed the admonition to "put on the whole armor of God" (Eph. 6:11) and "war a good warfare" (I Tim. 1:18). But I know times when this analogy, that paradigm is not the best one.
I've written a lot recently about the current refugee crisis in Europe and the West. Many of you know that I spent years in Islamic countries and I don't accept the hatred and fear of Muslims that's so often heard in our times. And when I think about or write about my interaction with those people, I believe I've gotten a strong check from the Lord that the terms of "battle" are not the ones that should be used.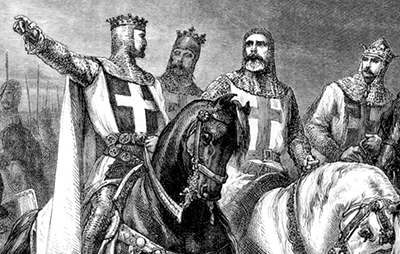 Why? If you know history, you'll know that the interplay between Christianity and Islam has been fraught with conflict, almost always violent. When we in the West think of the Crusades, it brings thoughts of virtually ancient times and Catholic at that. We just don't relate to it. But for Muslims, the history of the Crusades is almost like still a living memory. And all bad.
For me at least, and I think it's true for many of us, I just need to draw back, way back from all this. I'm not an ethnic Christian, I'm a born again Christian. There should be no race, people or nationality that I think of as my enemy. I do want to have the attributes of a soldier of the Lord, that dedication, that sacrifice, that character. But when it comes to wining people to the Lord, approaching my interaction with lost souls is not best helped if I go at it with the mindset that I'm a solder going to defeat an enemy.
Jesus gave us a much better way of looking at this. He spoke of harvests, of sowers, reapers and vine-dressers. And I find that a much better mindset to approach all this with. Let me say it again, Muslims are not my enemy. They are individuals who need the love and truth of Jesus Christ , just as much as the Jews do or any other people on earth.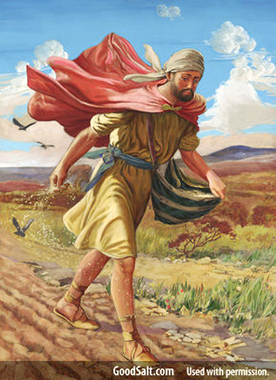 Jesus said something so rich and poignant in Luke 8:15. "That on the good ground are they which, in an honest and good heart, having heard the Word, keep it. And bring forth fruit unto life eternal." That to me describes very many people who have been born into a Muslim culture and religion. Many people who minister to Muslims are finding very "good ground" among these people.
So what is needed? Sowers of the seed which "is the Word of God" (Luke 8:11)." That's you and me. That's our job, to be sowers. There's no harvest without a sowing and sowers. While we hear of many Muslims coming to the Lord now, for the most part it's more a time of planting, rather than harvesting just yet.
If you're concerned about all that we're told to be concerned about, and you want to know what you can do, I implore you to take on the mindset of a sower of the seeds of God. He wants His love and truth to be planted in fertile, tilled, broken ground. And many Muslims are that fertile broken ground right now.
As so often happens, we come back to the simple words of Jesus in the Gospels.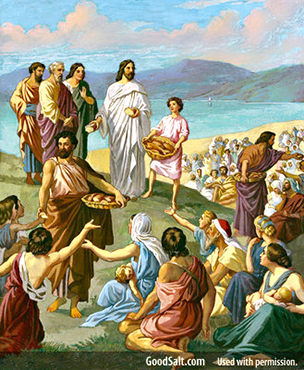 Think about these verses again and keep in mind the plight and challenge of these millions of Muslims who God has allowed to come from their lands to ours.
"But when He saw the multitude, He was moved with compassion upon them. For the fainted and were scattered abroad as sheep having no shepherd. Then He said to His disciples, "The harvest is plenteous but the laborers are few. Pray therefore the Lord of the harvest that He will send forth laborers into His harvest." (Matthew 9:36-38)
This is a whole lot more fitting an analogy to use that anything having to do with warfare right now. In the Spirit, if you can see it, this can be an incredible springtime of sowing precious seeds in a fertile field of people eager to learn of Him.
"He that goes forth, weeping, bearing precious seed, shall doubtless come again with rejoicing, bringing his sheaves with him." (Psalm 126:6)