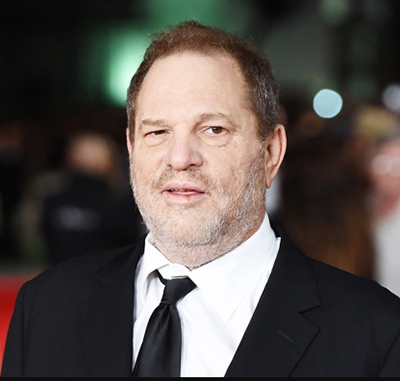 There's a lot in the news about predatory males and a culture of rape. Doubtless, this is real but it's hardly even news until some big shot really gets caught with his pants down. ( 🙂 ) But, you're right, it's no laughing matter at all. Cyberspace is abuzz with discussions about what can be done and who is to blame. I read an article in the New York Times that actually it's just all men who are to be blamed; all of them are like that.
Well, this can get pretty wild, discouraging and extreme real fast. Again, there's no doubt that this is a problem, there's no doubt that countless people have been more than just hurt. They've been damaged, they have been ravaged not just in their bodies but in their souls and virtually irreparably messed up. And, as some bring out, it's not just men doing this to women. Men, some at least, sexually attack other men also.
"Oh Mark, nice people don't talk about things like this! You shouldn't even be writing about things like this!" Well, it's very real, very timely and it's like one of the many onslaughts of the devil that engulfs our present world. Calls are ringing out for change. Guilt is being liberally apportioned and abundant shaming of males is the order of the day.
But, honestly, do you think it will change anything? I sort of don't think so. Greater hate and division in society will likely come of it but positive change? I don't think so. But let's look at two factors in this. First, the man who's so much in the news now had the job of being virtually the high priest of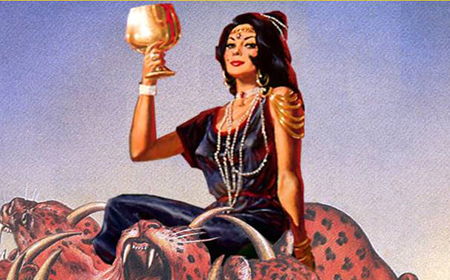 "Babylon the Great, the mother of harlots and the abominations of the earth" (Revelation 17:5), as Revelation 17 and 18 say in the last book in the Bible. The modern American "entertainment industry" is the epicenter of satanic filth and immorality that was predicted in Revelation. It says there, "all nations have drunk of the wine of the wrath of her fornication, and the merchants of the earth have grown rich through the abundance of her delicacies." (Revelation 18:3)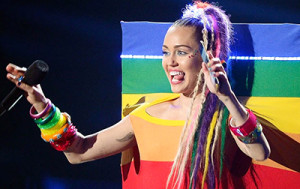 American "entertainment" has permeated all nations with its evil, Godless, satanic "wine of the wrath of her fornication." So it almost goes without saying that one of the men who was at the pinnacle of the entertainment industry would have the nature that this man has had, a heartless, marauding, animal-like sexual predator. The Bible talks about "men of the world, who have their portion in this life." (Psalm 17:14) And there are plenty like that in every field.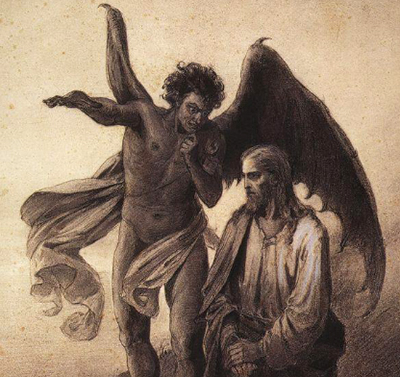 Satan showed Jesus "all the kingdoms of the world in a moment of time. And Satan said to Jesus, 'All this power I will give you for it is mine. If you will worship me, all shall be yours'". (Luke 4: 5 & 6) Thankfully our dear Lord and King rebuked the devil at that offer. But there are plenty of folks around who've taken that offer with glee. The devil has given them all this world has to offer and they've served the pleasure of Satan in return. The "casting couch" has been a known part of the Hollywood path to stardom for many decades. Why anyone is surprised about any of this is itself a surprise.
But is there any solution? First you have to get to the root of the problem. And as I wrote in "What is Sin?", basically no one will go there. Because the problem (I know some of you will hate it when I say this) is sin. It's not males. It's not sex. It's sin in the heart. Without the regenerative salvation of Jesus Christ, coming into our hearts to save us from our sins and our powerful sinful nature, it can be said that any one of us are capable of almost any kind of horrendous sin. It's like Tennessee Ernie Ford used to sing, "If the right one don't get you, the left one will." If your sex urge doesn't get you, gluttony will. If gluttony doesn't get you, violence will. If violence doesn't get you, depression or drugs will. And on and on it goes.
Jesus said of the last days before His return, that  "men's hearts failing them for fear" would be one of the signs of those times. But, more on our subject, He also said of the Last Days, "Because iniquity shall abound, the love of many shall wax cold." (Matthew 24:12)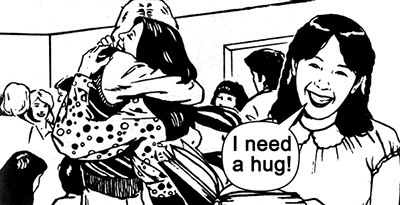 Natural God-given human love between a man and woman is waning as demonic interactions abound. Or like Paul said about the Last Days that people would be "without natural affection". (II Timothy 3:3) People need warm, loving, "natural affection". They need love, even the Godly, wonderful love between a man and woman.
So, again, is there solution? Probably not one that most people will recognize and accept. The only way to empower men to bring their bodies and desires into subjection is through the power of "Christ in us, the hope of glory."  (Colossians 1:27) That's the only thing that ever gave me the power over the sins that were destroying me. I hope you have that saving power through Jesus.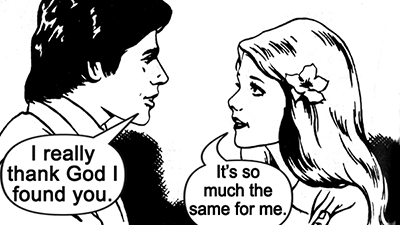 Then you "can do all things through Christ which strengthens you" (Philippians 4:13), including becoming a loving, mature, carrying man who can truly find and love the woman of your dreams, who God prepared for you. That's the only hope. Jesus saves.