There will be elections here in Sweden in a few days. Much of the nation is caught up with it as seemingly fundamental changes are in motion here, as they are across Europe and in the USA as well. Answers and explanations that were taken as givens for generations in Sweden, and in other countries in Europe, are now being seen to no longer be sufficient for these times. Political parties that dominated the landscape for decades are crumbling or in disarray and new movements and forces seem to have better answers and explanations for the challenges that have arisen in recent times.
And of course, if you're reading this in the States, this can all sound familiar. For the last 100 years in America, the only two political choices have been "Democrats" and "Republicans". But what do those words mean now? And the same kinds of questions without answers are on the minds of people here in Sweden and in Europe. "Left"? "Right"? "Neo-Nazi"? "Feminist"? "Social Democrat"? "Conservative"? "Liberal"? For very many, those words are much more fudged and hazy than they've almost ever been before.
Bob Dylan once sang, "You don't need a weatherman to know which way the wind blows." But I think that, in these times, many folks would be more than glad to find a competent and prescient "weatherman", someone to make sense of these times, to rise above the petty and false in order to bring order out of chaos and wise explanations that ring true and break things down to simple clarity.
I'm personally trying to find clarity, through prayer and God's Word, but also from competent, objective commentators in media sources worldwide. But it does look strongly like a storm is upon many nations , "the sea and the waves roaring and men's hearts failing them for fear of those things which shall come to pass." (Luke 21:25 & 26)
Confusion mixed with fear is a horrible thing. Of course those here in Sweden, as well as those in most of the rest of Europe and in North America,
know virtually nothing of fear and confusion compared to the ones I met on the Turkish-Syrian border now almost 4 years ago, in Reyhanli. Friends I spoke to there had had barrel bombs dropped on their house and so had fled their country, as have millions of Syrians in these last years. We, the blessed in the West, have known no war in our lands since before I was born after World War II.
But still, there is much confusion in these times, and fear. The United States is now said to be more divided politically than at any time since the Civil War that took place between 1860 and 1865. I've sat in adult Sunday school classes in Texas where the discussion was on ways to openly, militarily defy and oppose in armed combat the United States government. There's an underlying tension that has become the order of the day in America now. No one really knows where things will go and how things will develop between the increasingly strident extremes of Left and Right, Progressive and Conservative.
For me, the greatest call of allegiance in my heart is to Jesus Christ and His coming Kingdom on earth. That's my sheet anchor of truth, morals, ethics and priorities.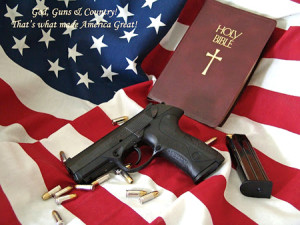 And some would say then that of course that means that you must fully put yourself down on the side of Right wing American political forces. You must be at the forefront of the cultural battle that rages and even be willing to "take up arms to take back our nation."
But I'm not. I don't believe that this is what Jesus Christ is leading me to do. Sometimes the very best any of us can do is just to "be still and know that I am God", as the Lord told David in Psalm 46:10. If we do enter into unprecedented times, if some kind of social upheaval takes place in American or even other countries in the next months or years, my personal opinion is that the best thing I can do is to "dwell in the secret place of the most high" and "abide under the shadow of the almighty". (Psalm 91:1) If a state of siege or martial law sweeps these lands, more than ever people will need friends to show them that there's a greater stability and verifiable truth in the eternal God of Abraham and in His risen Son, Jesus of Nazareth. "Where sin abounds, grace does much more abound." (Romans 5:20)  "God is not the author of confusion but of peace." (I Corinthians 14:33)
These are confusing, troubling, changing times and so much that seemed to be foundational is now found to be shaking or already destroyed. All the more then should each person cling to the greater truths of the Bible that says, "When my spirit is overwhelmed, lead me to the Rock that is greater than I." (Psalm 61:2) "God is our refugee and strength, a very present help in the time of trouble. Therefore will not we fear, though the earth be removed and the mountains be carried into the midst of the sea." (Psalm 46:1 & 2)